SERVING HOUSTON AND SURROUNDING AREAS
Our Mission Is To Become Your Trusted Source For All Your Roofing Needs
Moonwalker Roofing is a Certified & Insured Roofing Company offering roofing installation, repair and replacement services for commercial and residential clients.
Our team of roofing professionals serve the entire Houston and surrounding areas. We provide the highest quality products, workmanship and prompt service to everyone who entrusts us with their roofing needs.
Our business carries general liability & workers' comp insurance to make sure you, the home owner, can be worry free.
We use professional grade, high quality products to ensure the integrity of your roof.
Our crew will replace all rotten decking and will use all new products and accessories giving you a new roof from start to finish.
Clean up is taken care of with a thorough magnetic nail sweep to rid you yard and driveway from any fallen nails.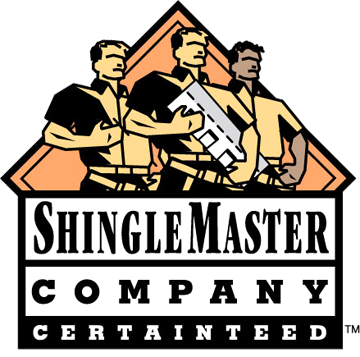 CertainTeed has been part of the building materials industry for 115 years and offer several accreditations for residential and commercial roofers. The ShingleMaster certification requires that we are truly knowledgeable and professional, and it allows us to offer warranties that ONLY ShingleMaster certified companies can provide.
Part of the ShingleMaster certification requires supervisors and at least two installers to earn what is called a Master Shingle Applicator certificate. The CertainTeed Shingle Master program requires frequent re-certification, and at Moonwalker Roofing we'll continue to invest in our skills and expertise so that we can provide you with the very best roofing system that protects your home from the weather
Serving with the utmost integrity & honesty.
Treating every project as if it were our own.
Using only the highest quality materials.
Treating our employees like family and developing a company culture that attracts like-minded individuals.
Continuing education on products and application for employees & owners.
Giving back to the community through sponsorships, contributions, volunteering and helping those in need.
Your Satisfaction is our priority